Diversity Day Conference 2021
The Office of Diversity and Inclusion Presents:
Moving Forward through Activism and Advocacy
On behalf of the Office of Diversity and Inclusion, we are honored to host the 2021 Diversity Day Conference. The conference theme is Moving Forward through Activism and Advocacy.
Texas Christian University welcomes Bakari Sellers as the Diversity Day Conference keynote speaker. This year's conference theme recognizes the need for individuals, in and out of the academy, to realize our obligation to advocate as a community for the common good by bringing diverse individuals together to tackle problems by establish a multiracial, multifaceted, and intergenerational movement for social justice. In addition to a keynote speaker, the conference will have four panels that will concentrate on the following: Addressing Privilege, Restorative Justice, Social Movements, and Liberation through Empowerment.
Our goal is to build awareness around the broad array of topics related to diversity, equity, and inclusion on TCU's campus as well as the nationwide landscape related to these issues. Specifically, we will have four panels that will concentrate on identified issues related to these topics:
SESSIONS
11:00 am -12:00 pm  – Keynote Speaker – Moving Forward: through Activism and Advocacy, Bakari Sellers
Bakari Sellers made history in 2006 when, at just 22 years old, he defeated a 26-year incumbent State Representative to become the youngest member of the South Carolina state legislature and the youngest African American elected official in the nation. In 2014 he was the Democratic Nominee for Lt. Governor in the state of South Carolina. Earning his undergraduate degree from Morehouse College, where he served as student body president, and his law degree from the University of South Carolina, Sellers was inspired by his father, civil rights leader Cleveland Sellers, and has followed in his footsteps in his tireless commitment to service taking championing progressive policies to address issues ranging from education and poverty to preventing domestic violence and childhood obesity. His impressive list accomplishment in addition to having served on President Barack Obama's South Carolina steering committee during the 2008 election, Sellers is widely considered to be a rising star within the Democratic Party and leading voice for his generation. That coupled with his uncommon ability to reach across the aisle and get things done has led to numerous accolades including being named to TIME Magazine's 40 Under 40 in 2010 as well as 2014 and 20015 "The Root 100" list of the nation's most influential African-Americans and has provided commentary and analysis to CNN and MSNBC including multiple appearances on Hardball with Chris Matthews and Morning Joe. He now serves on AIPAC's National Council. He has served as a featured speaker at events for the National Education Association, College Democrats of America National Convention, the 2008 Democratic National Convention and, in 2007, delivered the opening keynote address to the AIPAC Policy Conference in Washington, DC. He also wrote a book called My Vanishing Country: A Memoir, which illuminates the lives of America's forgotten black working class men and women. Sellers practices law with the Strom Law Firm, LLC in Columbia, SC and is a Political Commentator at CNN. He is married to Dr. Ellen Rucker-Sellers.
12:15 pm – 1:15 pm – Addressing Privilege, Marybeth Gasman 
Bio: Marybeth Gasman is the Samuel DeWitt Proctor Endowed Chair in Education and a Distinguished Professor at Rutgers University.  She serves as the Executive Director of the Samuel DeWitt Proctor Institute for Leadership, Equity & Justice and the Executive Director of the Rutgers Center for Minority Serving Institutions. Prior to joining the faculty at Rutgers, Marybeth was the Judy & Howard Berkowitz Endowed Professor in the Graduate School of Education at the University of Pennsylvania. While at Penn, Marybeth also served as the founding director of the Penn Center for Minority Serving Institutions (MSIs). Her areas of expertise include the history of American higher education, Minority Serving Institutions (with an emphasis on Historically Black Colleges & Universities), racism and diversity, fundraising and philanthropy, and higher education leadership. She considers her proudest accomplishment to be receiving the University of Pennsylvania's Provost Award for Distinguished Ph.D. Teaching and Mentoring, serving as the dissertation chair for over 80 doctoral students since 2000.
1:30 pm – 2:30 pm – Restorative Justice, Hanadi Chehabeddine 
Bio: Named "World-Class Peacekeeper" and "Everyday Hero" by the Star Tribune, Hanadi is an inclusion consultant, Speaker and Coach. She is a Human Rights Award recipient. Her work has been published in The Washington Times, The Huffington Post, the Star Tribune and Cosmopolitan magazine.Hanadi is a US State Department speaker and a TEDx speaker. Her training sessions and keynotes have been featured on national platforms and conferences. Before coming to the United States, Hanadi was an award-winning creative and branding specialist working across different media, including print and television in the Middle East.
2:45 pm – 3:45 pm –  Liberation through Empowerment, Romeo E. Jackson
Bio: From the Illustrious Southside of Chicago and Grandchild of the incomparable Gracie Lee Fowler, Romeo Jackson (They/Them) is a first generation Black college graduate, Queer, Non-Binary Femme scholar. Romeo is also a descendent of the estimated 11 million Black Africans who were kidnapped and held in captivity which resulted in their enslavement. They are a feminist dedicated to intersectional justice and cross movement building. Currently, Romeo is the Assistant Director of Social Justice at the University of Nevada, Las Vegas overseeing education, outreach, and mentorship efforts. Their research, writing, and practice explores Race/ism, anti-Blackness, and Settler Colonialism within a Higher Education Context with an emphasis on the experiences of Queer and Trans Students of Color.
4 pm – 5 pm Social Movements – Felipe Hinojosa 
Bio: Born and raised in the Rio Grande Valley of South Texas, Felipe Hinojosa is Associate Professor of History at Texas A&M University in College Station, Texas. He serves as Director for the Carlos H. Cantu Hispanic Education & Opportunity Endowment at Texas A&M, and is editor for the interdisciplinary, peer-reviewed, and online moderated Latinx Talk. His work has appeared in Zócalo Public Square, Western Historical Quarterly, American Catholic Studies, and in multiple edited collections on Latinx Studies. His new book, Apostles of Change: Latino Radical Politics, Church Occupations, and the Fight to Save the Barrio (University of Texas Press, 2021) is set in four major cities (Chicago, New York, Los Angeles, and Houston) where in 1969 and 1970 Latina/o radicals clashed with religious leaders as they occupied churches to protest urban renewal, poverty, police brutality, and racism. 
______________________________________________________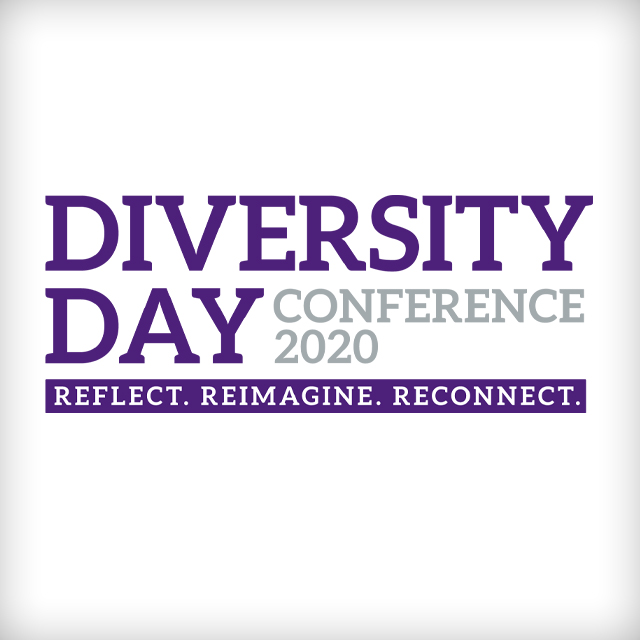 On behalf of the Office of Diversity and Inclusion and the Diversity and Equity Conference OrganizingCommittee, we are honored to invite you to TCU's inaugural Diversity Day Conference. The conference theme is REFLECT. REIMAGINE. RECONNECT. Texas Christian University welcomes Dr. Freeman Hrabowski as the inaugural Diversity Day Conference speaker.
TCU – Reflect Reimagine Reconnect
The conference theme is REFLECT. REIMAGINE. RECONNECT.
The theme recognizes the need to reflect on our past and recognize the complex ways our lives intersect so that we can build a new movement focused on personal and systemic change.
Reflect and acknowledge past systemic structures that contribute to current inequities.
Reimagine the personal connections in ways that acknowledge true diversity and intersectionality.
Reconnect through healing efforts and creating opportunities for activism and social change.
The conference will kick off with a keynote message delivered by Dr. Freeman Hrabowski, President, UMBC. Following the keynote, participants will be able to hear from and invited speaker and panelists on the following topics: Intersectionality, Anti-Racism, Racial Healing and Social Activism.
| Dr. Freeman Hrabowski |   Keynote Speaker 
Dr. Freeman A. Hrabowski, President of UMBC (University of Maryland, Baltimore County) since 1992, is a consultant on science and math education to national agencies, universities, and school systems. He was named by President Obama to chair the President's Advisory Commission on Educational Excellence for African Americans. He also chaired the National Academies' committee that produced the report, Expanding Underrepresented Minority Participation: America's Science and Technology Talent at the Crossroads(2011). His 2013 TED talk highlights the "Four Pillars of College Success in Science." The conference theme is REFLECT. REIMAGINE. RECONNECT. Dr. Hrabowski will recognize the need to reflect on our past and recognize the complex ways our lives intersect so that we can build a new movement focused on personal and systemic change. 
The conference schedule is as follows:
SESSIONS
12:45 p.m. "Advancing Anti-Racism Approaches Within Predominantly White Institutions (PWIs)"
This panel will provide general knowledge on the historical foundation of racist pedagogy and anti-oppression approaches that intentionally promote diversity and inclusion. Sumi Pendakur, Ed.D. of the USC Race and Equity Center will discuss the ideologies of racism, oppression, white supremacy, anti-blackness and implicit biases.
2 p.m. "Advancing an Intersectionality Framework within Higher Education"
Featuring Rosa Clemente, a leading scholar on the issues of Afro-Latinx identity, this panel will examine the inequalities of an intersectional existence by examining the impact of inclusion at the intersection of race/ethnicity and gender. The goal is to awaken racial consciousness and discuss the intersection of marginalized identities in a way that identifies the complex nature of identity and identity politics.
3:15 p.m. "Racial Healing and Reconciliation: Relationship Building and Truth-Telling"
This panel aims to expand and develop consciousness about the experiences of racism and different forms of being "othered" or oppressed. To sustain a sense of urgency for change, Tia Brown McNair, Ph.D., vice president in the Office of Diversity, Equity, and Student Success and executive director for the Truth, Racial Healing, and Transformation Campus Centers at the Association of American Colleges and Universities, will break down racial hierarchies and lay the foundation to dismantle the belief in the hierarchy of human value to help address the need for racial healing in higher education.
4:30 p.m. "Activism in the Age of COVID-19"
Focusing on issues related to social justice, social activism and inclusion, this panel serves as another step forward to generate more reflection, awareness, mobilization and action to inspire meaningful change. Motivational speaker Eddie Moore Jr., Ph.D., founder of the 21-Day Racial Equity Challenge, will discuss strategies to help participants create and develop their own action plan around social issues that require activism for transformation.
If you have any questions or concerns, please feel free to contact Leslie Ekpe at your earliest convenience.